Awareness of any disease is vital to staying healthy and getting an upper hand on an illness. Awareness means that it's okay to talk about breast cancer and say the words. October is National Breast Cancer Awareness Month and Medical Department Store supports every woman who is going through this disease and their families who support them.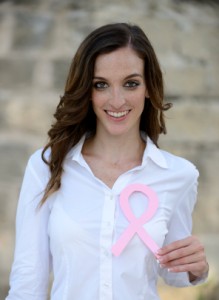 People were shocked and very supportive when movie star Angelina Jolie recently announced that she had had a preventative double mastectomy to avoid the breast cancer that had taken her mother's life. When a star of that caliber talks openly about breast cancer, people listen and people start talking about the disease and the types of treatment s more openly. These are positive steps in fighting a negative disease.
Whether you're new to mammography (commonly called mammograms) or have experienced several, knowing what to expect may help you make the process smoother.  A mammogram is an X-ray that allows breast specialists to look for changes in abnormalities or changes in breast tissue.  The American Cancer Society suggests that women over 40 years of age get tested every year.  Not to say women younger than 40 can't get tested, but most times do not need one.  Regardless, if there any changes to your breasts, get in touch with your doctor.
The best time to schedule your mammogram is a week after your menstrual period.  This helps ease the pain because your breasts won't be tender or swollen, which eases discomfort. The procedure takes about 20 minutes. Your breasts will be compressed for a few seconds so an X-ray can be taken.  It may take a few compressions for additional X-rays. When your breasts are compressed, this allows the radiation exposure to be less for the X-ray.
After about a month, you'll receive the test results and your doctor will set up a time with you to discuss the results.  Make sure to promote getting your breasts checked between your family and friends, both male and female, every two years, or every year I you or over 40.  Let Medical Department Store help with mastectomy fitting products and wound care supplies.
Tags:
Breast Cancer
,
Breast Cancer Awareness Month
,
Mastectomy Fittings