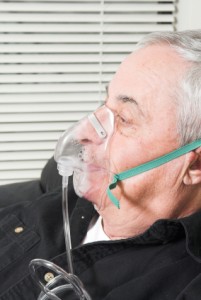 November is Lung Cancer Awareness Month and as suppliers of respiratory and oxygen equipment and supplies, Medical Department Store cares about your respiratory health.
According to The American Lung Association, lung cancer is the leading killer of both men and women in this country. Lung cancer surpassed breast cancer as the most deadly cancer in women.
An estimated 16,340 people in the U.S were expected to die from lung cancer last year. Lung cancer is the cause of more than one quarter of all cancer deaths. Many more people fight the disease for a longer period of time and thankfully, some people are to treat the disease successfully.
The leading cause of lung cancer is smoking. Smoking accounts for 8 out of 10 of all cancer deaths in women and 9 out of 10 lung cancer deaths in men.  If you smoke or care about someone who smokes, get help to quit now. Every day of being smoke-free will help and reduce your chances of getting lung cancer.
Smoking is the leading cause of lung cancer, but not the only cause. People who are exposed to second-hand smoke in their homes or at their jobs have a 20-30percent greater risk for lung cancer.  According to statistics, there are almost 3,500 lung cancer deaths among non-smokers in this country every year, many through second-hand smoke.
Besides smoking and second hand smoke, there are some other contributors to lung cancer, including radon. Radon is a tasteless, odorless gas that occurs naturally in nature. Exposure to radon accounts for about 10 percent of the lung cancer cases.  Of course this risk is raised if you are also a smoker or exposed to second-hand smoke. Outdoor air pollutants including smog and air pollution account for a very low 1 to 2 percent of cancers.
See Medical Department Store for your respiratory and oxygen needs. We carry a large supply of portable oxygen concentrators and oxygen supplies and can have these supplies shipped anywhere.
Tags:
Cancer
,
Lung
,
Lung Disorders