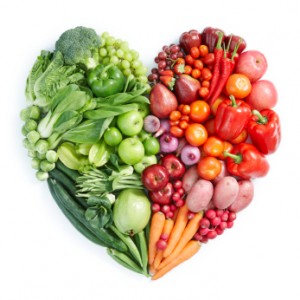 Celebrate National Pecan Month with Some Heart-Healthy Recipes
If you think outside that oozy, gooey, goodness of pecan pie, you will find that pecans pack a punch in the nutrition category. Since Americans are snacking more often, the need for healthy and nutritious snacks is greater than ever.
The National Pecan Sheller's Association found that a one-ounce serving of 12-20 pecan halves has a great nutritional value:
-Pecans have more antioxidants than any other variety of nut
-Pecans can reduce the risk of heart disease and lower cholesterol
-Pecans contain more than 19 vitamins and minerals
-Pecans are a natural source of protein and are sodium-free
A poll was conducted and found that 48% of adult (18-70 year olds) eating occurs between meals. This new type of culture suggests that a new type of "snacking culture" is emerging.
Pecans are packed with fiber which promotes good colon health. The fiber that is found in pecans helps to clean out the gastrointestinal system which increases the colon's efficiency. This leads to benefits such as reduced risk of colitis, colon cancer, and hemorrhoids.
Pecans also boost heart health by reducing the risk of coronary heart disease, and can even prevent some cancers. The minerals found in pecans work with calcium to strengthen bones and teeth.
Not a fan of nuts straight from the shell? Throw them in your salad, yogurt, or casserole to gain the same benefits.
Need some ideas?  Check out this recipe for Herbed Pecan Snack Mix
5 c. cereal (any combination of rice or corn squares, crispy corn or rice cereal bites)
1 ½ c. pretzels
1 c. pecan halves
1/3 c. butter or margarine
1 T. dried parsley
1 t. dried thyme
½ t. celery salt
½ t. onion powder
Preheat oven to 325 degrees. Combine cereals, pretzels, and pecans in a 9×13 baking pan. In a bowl, stir melted butter and remaining ingredients together. Pour over cereal mixture, and toss gently until coated. Bake for 25 minutes, stirring twice. Spread in a large shallow pan or on foil to cool before serving.
Here's another recipe that will get rave reviews.
Easy Cheesy Ball
2 (8 oz) packages cream cheese
1 (1oz) package dry ranch dressing mix
2 ½ c. shredded cheddar cheese
1 ½ c. chopped pecans
In a medium bowl, mix softened cream cheese, dressing mix, and cheddar cheese. Shape the mixture into a ball. Roll the ball in chopped pecans. Refrigerate covered until ready to serve. Serve with crackers or vegetables.
No matter how you crack it, pecans are full of rich heart-healthy benefits.  Medical Department Store encourages you to keep your bones and teeth healthy by adding pecans to your diet. If you are experiencing problems with mobility or daily living, contact Medical Department Store for a wide variety of medical equipment to help ease your problems.