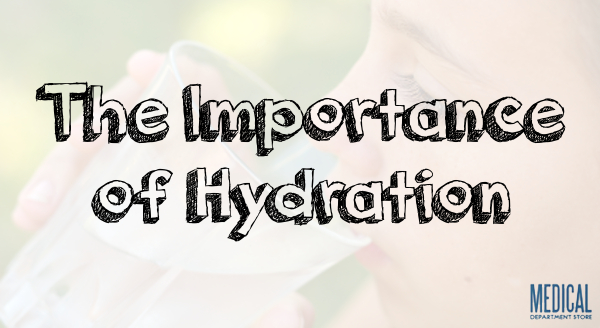 Living in Florida means we have beautiful weather all year round, but that also means that summers can be seemingly unbearable. July is considered the dog days of summer because of the muggy and humid weather, so the Medical Department Store is bringing you information about heat safety and hydration.
Information about Heat:
Even if you've been a lifelong resident of Florida, the heat can be overwhelming. Staying cool and staying inside can help you stay safe this July. Stay cool by drinking plenty of water and avoid being outside when there is a heat advisory. There are many illnesses that can come from heat including: heat exhaustion, heat stroke and heat stress. You can avoid these illnesses by seeking shade, wearing sunscreen, drinking water and staying in an air conditioned environment when it's too hot outside.
Information about dehydration:
Dehydration is one of the top summer health issues because of the higher temperatures and humidity. Hydration is the only way to stop and prevent dehydration, so drink plenty of water throughout the dog days of summer. Drink at least half your body weight in ounces of water. For example, if you weigh 160 pounds, then you should be drinking 80 ounces of water each day.
A few ways to drink more water:
Get a reusable water bottle you will actually use
Put ice in the water to keep it cold for a longer period of time
Add a lemon or cucumbers to add a bit of flavor to your plain water
Log your water intake on a smart phone app
The Medical Department Store hopes you enjoy the Florida summer, but be aware of health issues that come along with high heat. Contact us today to learn more about our products and services.
Tags:
hydration
,
importance of water