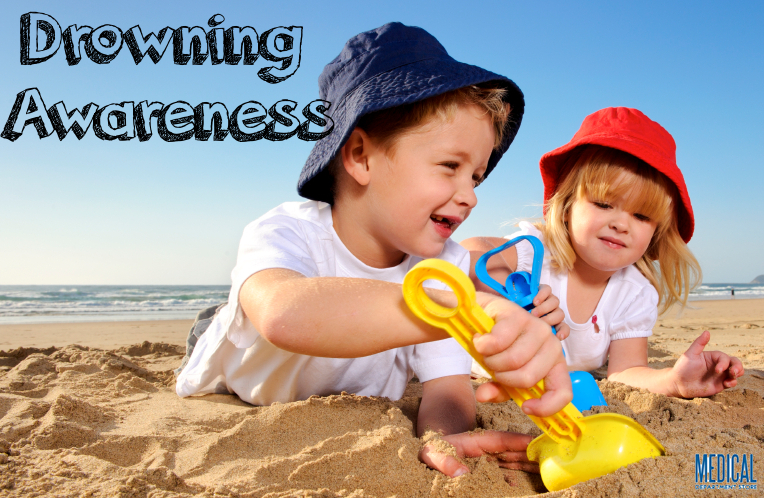 Drowning is the leading cause of injury related death among children according to Safe Kids Worldwide. During the summer, the number of drowning deaths or near death experiences from drowning skyrockets, especially in Florida with so many tourist attractions and bodies of water. It is also the most preventable injury related death among children. Today's Medical Department Store blog will talk about being aware of children around water and more statistics about drowning.
Drowning statistics:
-350 drowning deaths each year in the United States
-The summer months have the highest number of drowning cases
-Drowning accounts for 33% of accidental deaths in the United States
Tips for parents and caretakers about drowning:
Never leave your child unattended around water. This tip may seem obvious, but the Medical Department Store stresses the importance of having eyes on your children at all times while around water. Drowning can happen within minutes and even seconds, so watching your children while around water is extremely important. Most drownings actually happen when plenty of people are around, like family gatherings because people assume someone always has an eye on your child.
Learn CPR. Getting certified to perform CPR does not take much time and can be done through your local Red Cross. Performing CPR on a drowning victim can save a life and give you peace of mind knowing you would be able to help someone because of your certification.
Empty all buckets of water after a day at the pool or running through the sprinkler outside. This may seem strict, but be aware that babies can drown in as little as one inch of water.
The Medical Department Store cares about making our customers aware of the dangers of drowning. We offer pool lifts and portable spas for your convenience. Contact us today to learn more.
Tags:
drowning
,
drowning awareness