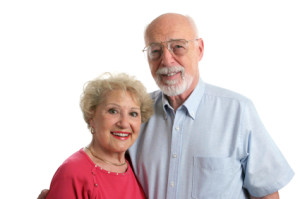 Fact:  1 out of 3 people over the age of 65 will suffer a fall this year. Will you be that one? What about a parent or spouse? It's also common that the same people more than once throughout the year and their injuries can worsen every time.
Fact: Less than half of the people who sustain a fall will report it to a doctor which can lead to more falls.
The fear of falling is a very real and common fear amongst older people and people with limited mobility. This fear can cause the person to limit their activities, which can lead to more reduced mobility and loss of physical fitness. Loss of physical fitness and strength increases the risk of falling.
The Medical Department Store wants to offer some ideas on how can you prevent falls in your home:
Keep all cords including phone cords, electric cords and vacuum cleaner cords out of the way.
Paper, and especially the shiny paper of the magazines, is very slippery. Pick up all mail, papers and magazines off of the floor and never stack newspapers on any steps.
Turn on the lights before walking into a room or down stairs inside or out. Consider installing motion detector lights that will turn on automatically.
Area rugs are a major tripping hazard, so roll up the rugs throw rugs and put them away. Use rubber backed rugs in the kitchen or bath if you need them and never stand on towel while getting out of a tub or shower.
Make sure all bathtubs and showers have secure bath mats or grips. Replace them if the start to slip.
Increase safety in the bathroom with a shower chair and a hand held shower head from The Medical Department Store. Easy to use and easy to install, these simple devices can be a huge help in staying safe and preventing falls.