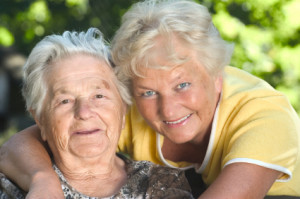 Falls can result in cuts, bruises, broken bones and hip fractures in older people. Falls can also be deadly. Fall related brain injuries and deaths are increasingly common as we age and are even more dangerous to mean than women.
Are you, a parent or other loved one at a higher risk for a fall due to limited mobility? What would you do to increase your safety? What are some other ways to increase your safety and reduce your risk of falls?
The Medical Department Store suggests some ways to reduce taking a dangerous fall:
Be careful when starting a new medication until you know how it affects you. Some medications can cause dizziness or a suddeen drop in blood pressure when standing.
Take all of the medications at the right times and in the right dosage. If you miss a dose or accidently take too many, contact a doctor or nurse right away.
Watch out for wet floors, grass and sidewalks. If you see a Wet Floor sign, believe it. Remember that the floor may be wet even if it's not marked, so scan the area before you walk on it.
Choose sidewalks over grass. You can't always see holes in grassy lawns.
Be careful with alcohol. While a glass of red wine may have health benefits, too much can raise your fall risk (and other risks too).
Be careful mixing over-the-counter medicines with prescriptions drugs, they may gfight each other or magnify the affect. Tell your doctor about all of the prescriptions you're taking.
Stand up slowly if you are taking blood pressure medication. A sudden drop in blood pressure may leave you light headed and dizzy, leading to a fall.
Sit in chairs with arms that will offer more support when standing or sitting. Avoid chairs with rollers that can move suddenly.
Don't reach too high or too far. Over-reaching can cause you to lose your balance and fall.
Stay upright and stay safe from your friends at Tim's Home Medical Supplies.
The Medical Department Store carries lift chairs, walkers and bathroom safety equipment to increase your safety. See us today.