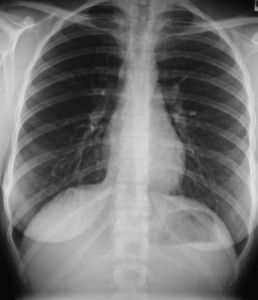 November is COPD Awareness Month and Medical Department Store wants you to be aware of Chronic Obstructive Pulmonary Disease/COPD.
Medical Department Store cares about your lung and respiratory health every day and works hard to serve our respiratory and oxygen customers. We serve people with COPD every day, but many people are still unsure of what COPD really is.
COPD is a common but very serious lung disease that makes it difficult to breathe. COPD causes your airways to be blocked making it hard for your lungs to function properly. COPD develops slowly over many years and get s worse over time. COPD includes one of two common respiratory elements; chronic bronchitis and emphysema.
How do you get COPD? The leading cause of COPD is smoking, especially cigarettes. The majority of people who have COPD are either current smokers or are former smokers. While smoking is the most common cause, some people get COPD from long-term exposure to air pollution, chemical fumes or dust on or off the job.
COPD is very common. COPD is the third leading cause of death in the US. Studies show that 12 million Americans currently have COPD and another 12 million have COPD but are not diagnosed.
As a progressive illness that develops over time, COPD is usually diagnosed in a person's middle age and retirement years. The damage to the person's lungs occurs slowly but steadily and continues and get worse over time. It may start as a cough that a person can't seem to get rid of and that persist long after other cold-like symptoms have cleared up. If the person is a smoker, the doctor will recommend that they stop smoking immediately to not make the COPD worse.
If you are a smoker, get help to quit. Talk to your doctor and do some more research on this disease. If you have any type of respiratory illness and need equipment, Medical Department Store can equip you with a large supply of portable oxygen concentrators and oxygen supplies that can help.
Tags:
COPD
,
Lung
,
Lung Disease