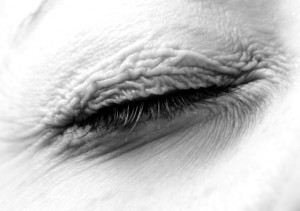 Medical Department Store continues with our discussion about diabetes and your eyes. Diabetes-related eye and vision issues can affect the almost 28 million people in the United States who either have diabetes or who are not yet diagnosed. Diabetic retinopathy is the most common diabetes-related eye disease and affects the retina.   What is the retina? The light sensitive retina is at the back of the eye and is responsible for processing visual images.
Diabetic retinopathy can affect your vision in mild, moderate or even severe ways. Some of those ways include seeing spots or floaters in your vision, having blurred vision, experiencing a dark spot in the center of your vision, and having difficulty seeing at night or in low light. Diabetic retinopathy can lead to a many vision problems and vision loss, so see your doctor if you experience any of the symptoms.
Diabetic retinopathy is the most common of diabetic eye diseases, but not the only one. Other eye diseases are more common and often have an earlier onset and affect the eyes quicker.
Being aware of these various eye diseases is important for everyone, but even more so for people with type 1 and type 2 diabetes. Thorough eye exams are an important part of controlling your diabetes. When you go to the eye doctor, be sure to tell them about your diabetes and be honest about it, even if you are not doing a great job managing blood sugars.
Cataracts develop in people with diabetes at an earlier age than non-diabetics. People with diabetes are almost 50 percent more likely to develop glaucoma too.  Managing your blood sugars can delay or slow the progress of these eye diseases.
Make managing your vision an important part of your diabetes and your life.  Medical Department Store wants you to be happy and healthy and to live life to the fullest. Ask us about our diabetic test strips and our diabetic skincare products to promote good health.
Tags:
Diabetes
,
Eyes
,
Health