Medical Department Store wants you to Go Red!  Go Red means to promote the awareness of women's heart health and women's heart disease in February.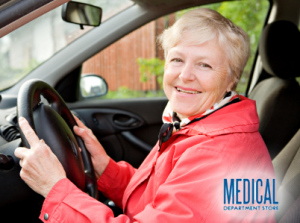 Remember to Celebrate National Wear Red Day® with Go Red For Women on Friday, Feb. 7, 2014 to help fight women's No. 1 killer—heart disease. Click the link to learn more.
Heart disease and heart attacks are not just a male issue.  Did you know that 1 in 4 women die from heart disease in the United States? The leading killer of both men and women in the United States is coronary heart disease. Heart disease claims more lives than all forms of cancer combined. This disease is a real danger, but there are steps for women to take to reduce their risks.
What are some of the major heart disease risks?
Smoking, including secondhand smoke, is a leading and preventable cause of heart disease. There are no are good or safe cigarettes.
Watch your cholesterol. Higher Cholesterol in the blood (in most cases) can be controlled by diet and exercise. Get your blood profiles done and talk to your doctor about options.
Watch your blood pressure. Untreated high blood pressure increases your risk of heart disease and stroke. Luckily, it can usually be controlled with diet, exercise and medication, so talk to your doctor today.
High amounts of sugar in the blood can be hard on the heart.  Women (and men too) with diabetes are also more at risk for heart disease. Diabetes is hard on the whole body.
From ostomy care supplies to hospital beds and more, see Medical Department Store today.  We ship all over the country so you get the products you need, no matter where you live.
Medical Department Store wants you to Go Red not just on February 7, but throughout the month to show your awareness and support in the fight against heart disease in women.
Tags:
Health
,
Heart
,
Heart Health